The Daily Task List Planner is an important feature added to Outlook. It is a great platform where we can balance our appointments and text. With the advent of Task List Planner, the traditional way of noting down the day to day planner has come to an end. There is no need to write down the daily, weekly, monthly or yearly planner on paper. You just need to manage Task List Planner in Outlook calendar. If you have countless task for a day than managing it on paper is a tough task but using Daily Task List Planner can help you to do this job in couple of minutes. If you use a task list planner, you can avail following benefits:
Does not miss out any task.
Helps to manage similar task.
Enable to set priorities.
Managing carry over task is easy.
At the bottom of calendar, Outlook carves some space to show the task of that particular day. This place is called as Daily Task List.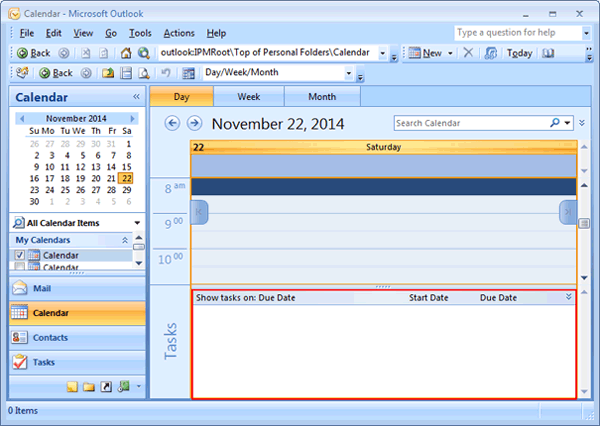 It shows "week" and "day" view in the calendar. The tasks are properly arranged with "start date". To get complete knowledge one can view the full picture of what is to be done on the given date. You can rearrange the task by simply dragging them from one place to another. You can quickly create a Daily Task List Planner by adding couple of words to the subject.
Steps To Enable Daily List Planner
You can enable your Daily List Planner by following these steps: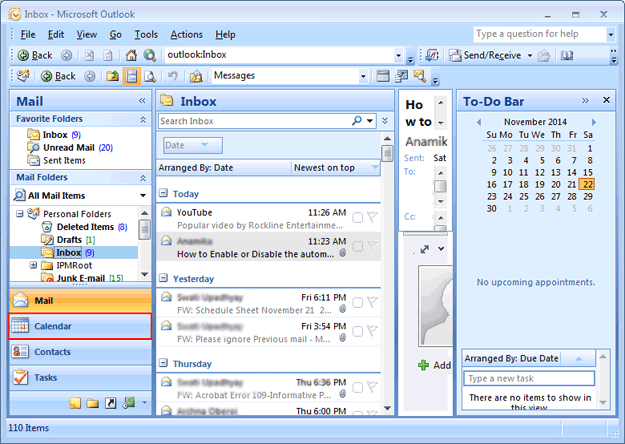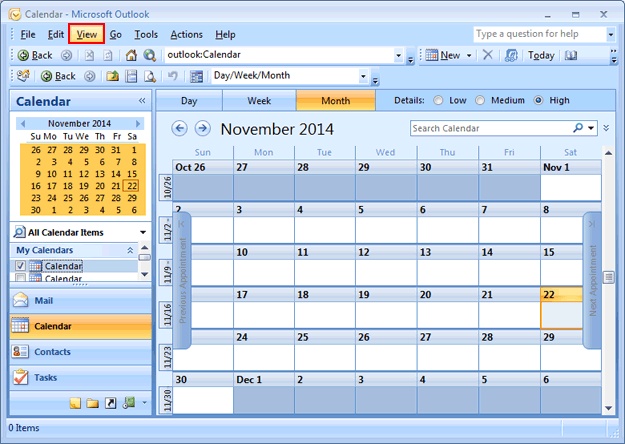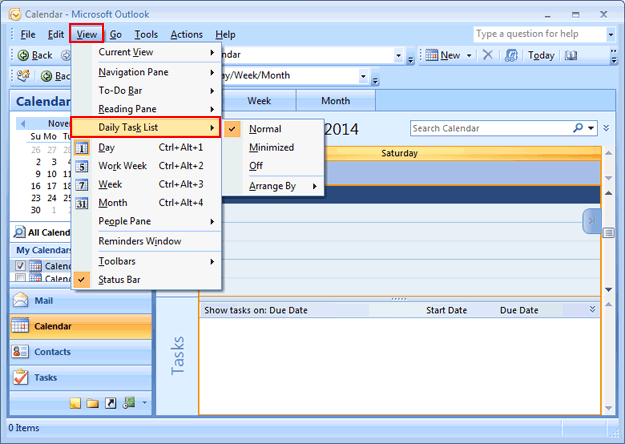 Click on Normal

Normal view: In normal view, the daily task planner will be shown below the calendar.
Minimized view: Daily task planner is not visible but active tasks and completed task number is shown
Off: No information about the daily task planner is visible.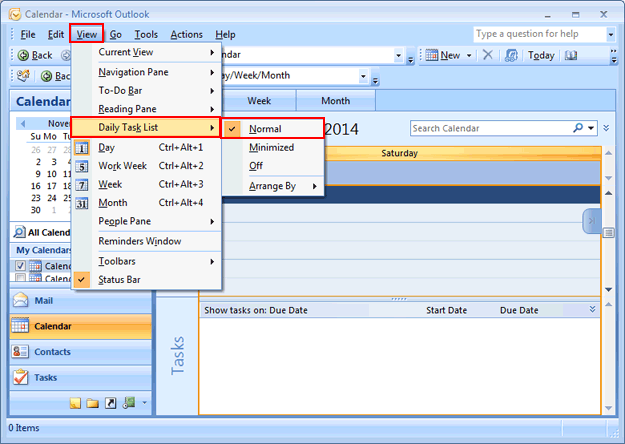 The normal view of daily list planner will be like: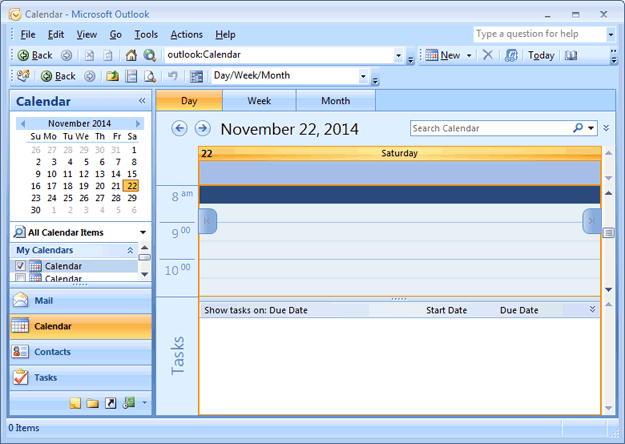 To View Full Screen Daily Task List In Task Folder
In Outlook the view of Task folder to be viewed as full calendar and can be customized according to the users by following steps:
Select the "task" folder (excluding to do list folder)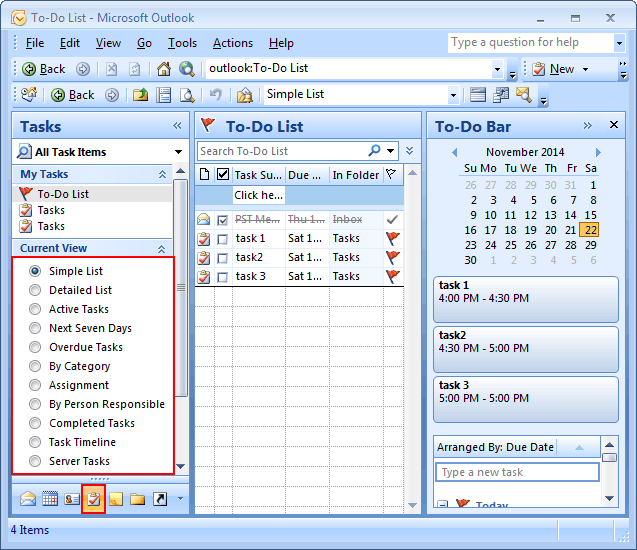 Define new view

For Outlook 2003

Click on view.
Select arrange by.
Click on current view.
Define view.

For Outlook 2007

Click on view.
Select current view.
Define view

For Outlook 2010

Click on Tab view.
Select button change view.
Manage view.

Click New
Type name of view like "daily task list planner"
Select type of view: day, week or month
Click Ok for "create a new view dialog".
Click OK for "advance view setting"
Click on apply view.
Click on months to show entire month.
Now, you can click on a particular day and type the task for that particular day. To create them press enter.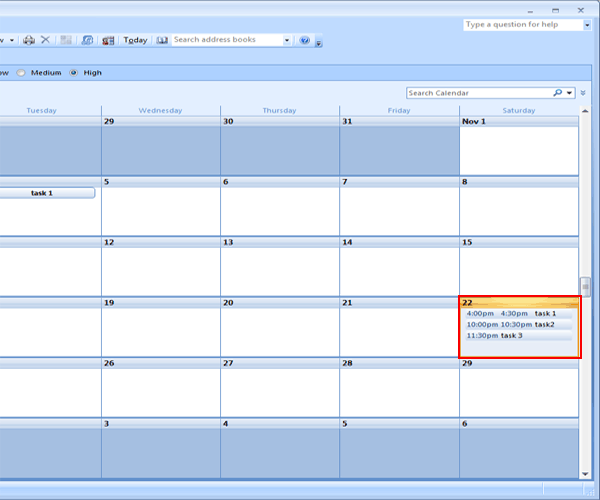 For multiple tasks in a particular day there is a small down arrow for that day. You can click on the arrow to create additional task.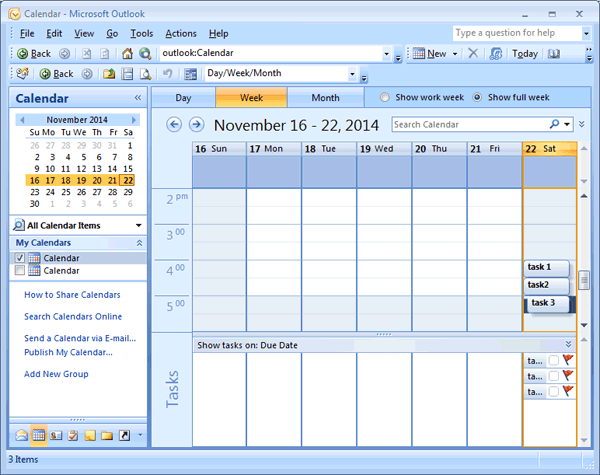 Conclusion: Daily Task List Planner is considered as an important part of Outlook. It has made planning simpler. All to-do lists are managed under a common platform. Any changes in the lists are easy and can be done effectively. We can efficiently manage our priorities and carry over tasks.