Mozilla Thunderbird
How to Export Thunderbird Local Folders to Outlook?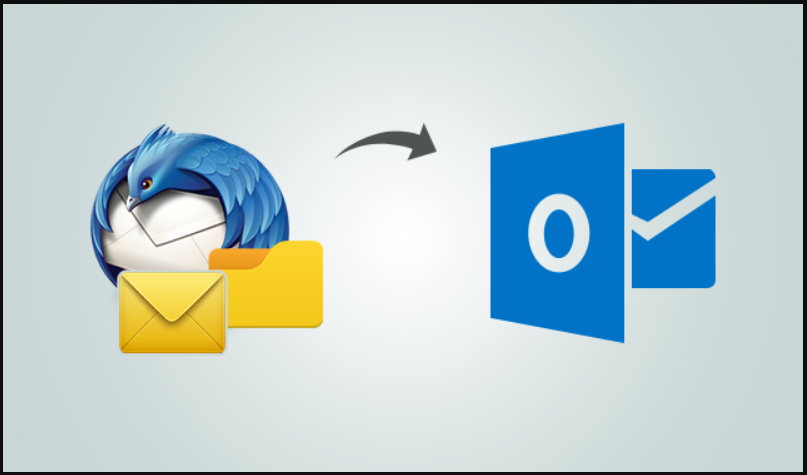 Admin
| Published: 2021-10-06T15:08:32+05:30
Thunderbird is a free and open-source email client that allows you to configure and manage multiple email accounts at once. These can be configured manually for IMAP and POP servers. Once you configure an account, Thunderbird creates a Local Folder directory by default. Local folders save the data on the system.
Thunderbird saves data in MBOX format. So the emails you keep in the Local Folders account gets saved in a no-extension MBOX file on the computer system.
If you are looking for a sustainable approach to export Thunderbird Local Folders to Outlook then you are at the right place. We will help you to export your local folders to Outlook without losing your folder structure.
Where Are Thunderbird Local Folders Stored?
Here, we are sharing few techniques that you can use to locate your Thunderbird Local Folders in your system. There are three techniques that you can use to do so –
Technique 1 – Default Thunderbird Local Folders location
Technique 2- Use Mozilla Thunderbird to view Local Folders
Technique 3- Use Account Setting to quick look Local Folders
Technique 1 – Search Thunderbird Local Folders
Click Start+R key on your Windows and give the command for %APPDATA%
A new page will pop up, now open Thunderbird and then next open Profile folder.
Now, you will see a .default folder open this one and go for the Mail folder.
At last, open the Local folder and you will get all the saved data in this folder.

Technique 2- Use Mozilla Thunderbird to view Local Folders
Open Mozilla Thunderbird and choose the Help option from the menu bar.
Choose the Troubleshooting Information option from the pop-up box.
Choose the Open Folder button corresponding to Profile folder.
Go to Mail >> Local folders.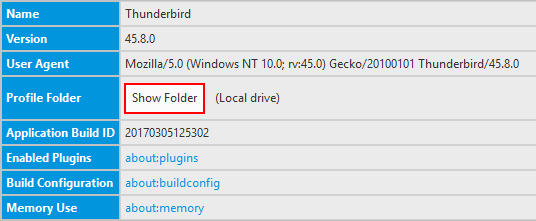 Technique 3 – Use Account Setting to look for Local Folders
Open Mozilla Thunderbird and right-click on the Local folders account from the left-hand panel.
Now, click Settings then copy the path in the Local Directory.
This is where your local folders' emails are stored.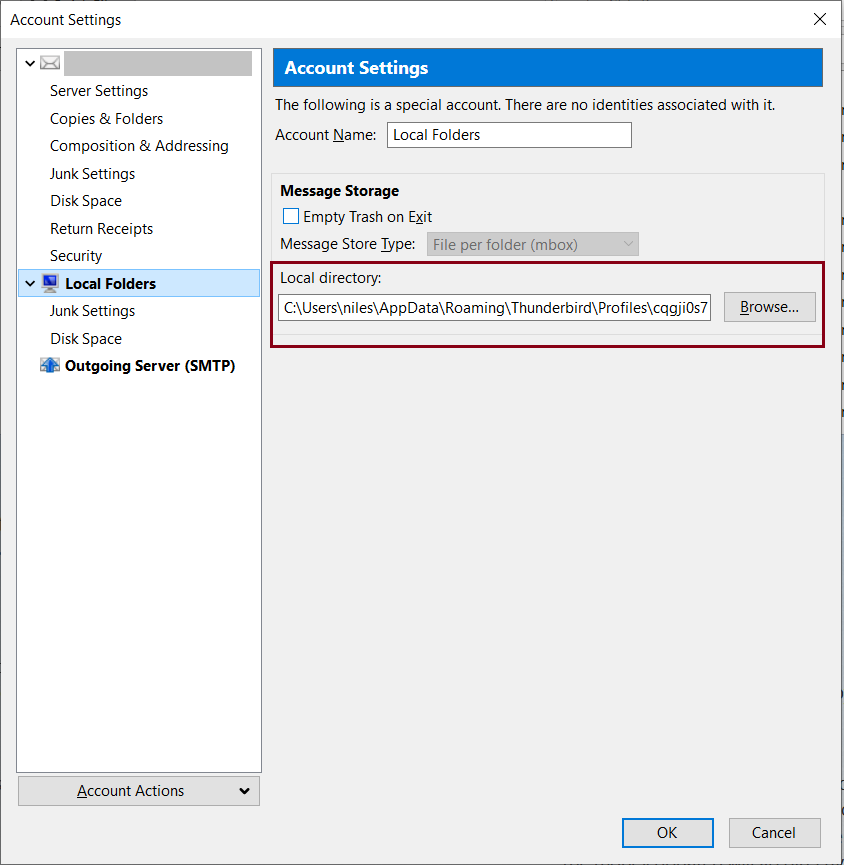 As of now, you got the location for your local folders and the next step is to export the Thunderbird Local Folders to Outlook. To export the Local Folder we will explain both the Manual and Smart approach to you.
Manual Method to Export Thunderbird Local Folders to Outlook
Open Local Folder and then select all the emails that you want to export.
Right-click and then click Save As. Now, save all the emails in EML file format in a new folder on your desktop or any location.
Open the folder where you have saved your emails.
Select a single mail then right-click and choose Open with >> "Outlook".
In Ribbon bar on Outlook, click on Move, then select the folder (You can choose any existing folder or can make any new folder in Outlook) and click Ok.
Repeat these steps for each EML file.
Drawbacks of Using Manual Method
Export of single EML file– By using the manual method you can only export a single email file at a time. You have to perform this long procedure repeatedly for each EML file.
Time-Consuming – If you have multiple accounts or like thousands of emails then for exporting each email or folder you have to perform the task multiple times which will consume a lot of time.
Loss of Properties – There is a chance you will lose your metadata properties. All kinds of digital files contain metadata like an image, a video, a song, a PDF file, or a word document that might be lost by performing the manual method.
Note – Most of the information that you find on the Internet tells you to use the Drop and Drag EML files in Outlook folders. But we do not recommend performing the drop and drag method because you will be unable to preview the imported EML in Outlook.
A Smart Way to Export Thunderbird Local Folders to Outlook
As we have discussed the manual method above, but there are some limitations while performing this method. So, now you will need Professional Software to export your local folders into Outlook. One such software is SysTools MBOX to PST converter. It will help you to export and convert your files and folders into different file formats.
FEATURES:
There is no need to Install Microsoft Outlook.
It allows you to create a PST file for each MBOX file individually.
This software is compatible with different Windows versions (Windows 10, 8.1, 8, 7, XP, and below versions)
It permits you to save your local folders to PST, PDF, HTML, MSG, EML, NSF formats.
It helps you to convert files without any data loss and security issues.
Provides you the facility to preview MBOX files before conversion. You can easily view and select the entire emails of the local folder along with attachments.
This tool is capable to auto-detect the Thunderbird local folders database on your system.
This software provides a feature to split the PST file after conversion. Here, you can decide the size of the PST files according to your needs.
It gives you the report after exporting Thunderbird local folders to Outlook. It generates a report with all the details related to the export process. After the conversion, you can save this report on your system for future reference.
Step by Step Instructions
Download and Install the converter on your system and follow the below-mentioned steps:
Click on the Add file on the welcome window to initiate exporting Thunderbird Local Folders to Outlook.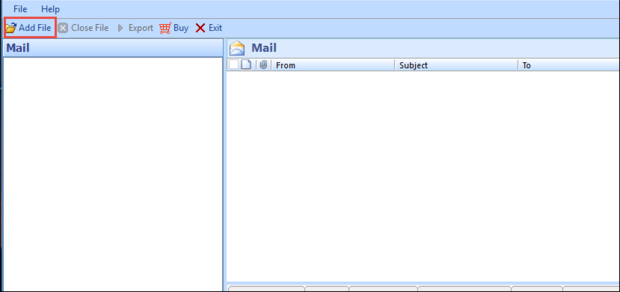 A new pop-up box will appear, select the Thunderbird option, and from the selection option choose Default Profile Configured radio button. Then, click Next.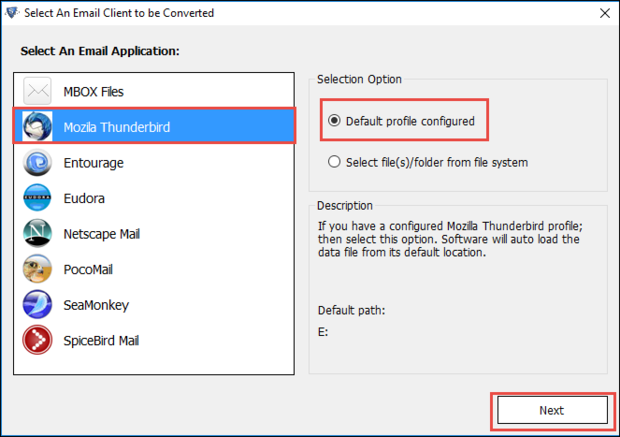 Now, select Local Folders as the identity and then click Process to continue the conversion.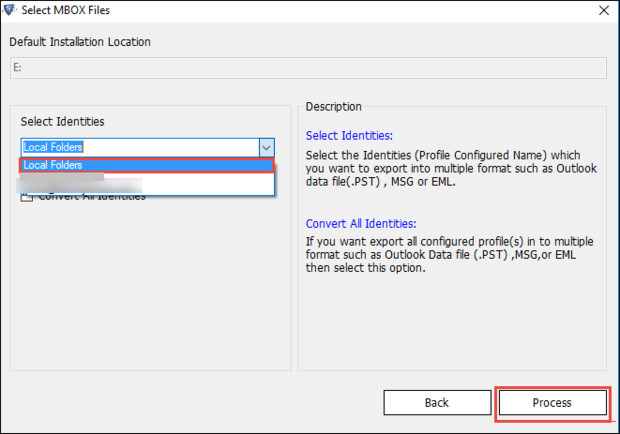 When the local folders get displayed on the software, click on the Export from the menu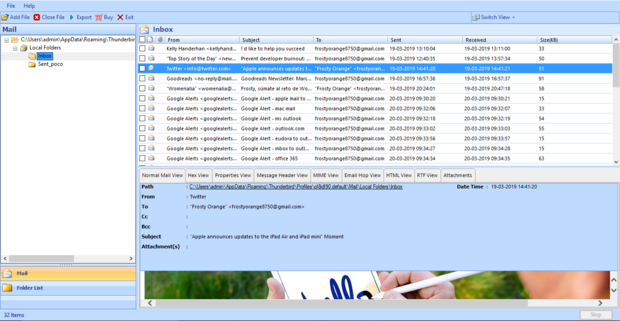 Choose PST file format. Here, you will get PST split option you can choose according to your needs.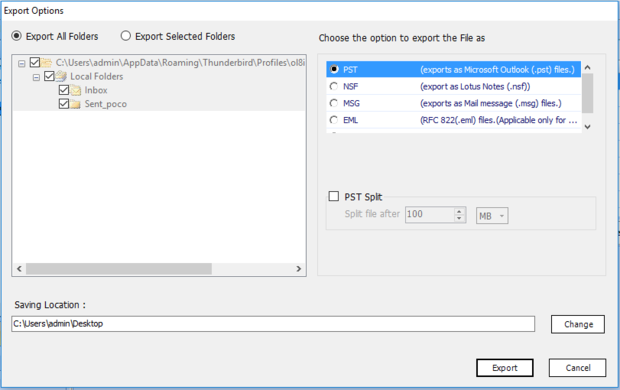 Browse a safe location where the converted file will save by clicking on the Change button. Then, click Export.
After the completion of the process, a report will be saved on your system. It will include the details of the conversion process.
Concluding Lines
In this article, we have discussed different ways to export Thunderbird Local Folders to Outlook. If you will use the manual method then you may face trouble while exporting and there is a chance of data loss. So, using the smart tool is the best way to help you in exporting all the local folders data along with attachments. All you need is a few simple steps and you will be able to keep your entire folder structure without any data loss problems.