Outlook deployed by Microsoft is now chosen as the best desktop email client by all business organizations or enterprises. The simple interface and the support features to manage emails, contacts, calendars, journal etc. have made it the favorite email client. All those who go for desktop email client, chooses Outlook the most. However, recently many of the users are finding it hard to use email client. There are several issues reported regarding Outlook. Here, one such issue is discussed and solved.
Consider the Scenario;
Recently, Outlook 2010 got updated by Microsoft and whenever anyone access, Outlook starts in safe mode. Even after deleting the update, the issue is was not resolved.
Issue:
"Outlook 2010 is Directly opening in Safe Mode after an Update"
What is the reason for the issue? Is there any solution for opening Outlook normally?
The issue is caused by the installation of KB3114409. It makes Outlook to run in Safe Mode while opening it. Actually, when email Client is opened in Safe mode the customizations are not lost. It is just that, those customizations are not used.
If KB3114409 is updated then, you may have come across some of the following symptoms.
Add-ins may be disabled
It may be loaded but, through default settings
The Search facility won't work
The Ribbons may be reset and you may find difficulty to customize.
How Can The Problem Be Resolved?
The issue is resolved using two ways. Firstly, you should uninstall KB3114409 and then set a key in the Registry Key in-order to disable the Safe mode option.
Go to the control panel and uninstall "Update for Microsoft Office 2010(KB31114409)" program. Once when the installation is removed, set key.
Setting Key
1. Open up the Registry Editor by holding the Window key along with R.
2. "Run" window appears. Type "regedit" in the text field provided and go for "Ok".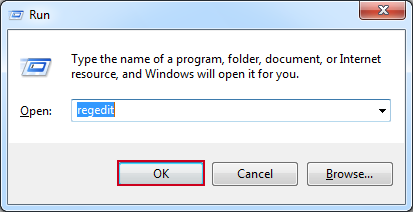 3. Go for HKEY_LOCAL_MACHINE\Software\Microsoft\Office\14.0\Outlook\Security\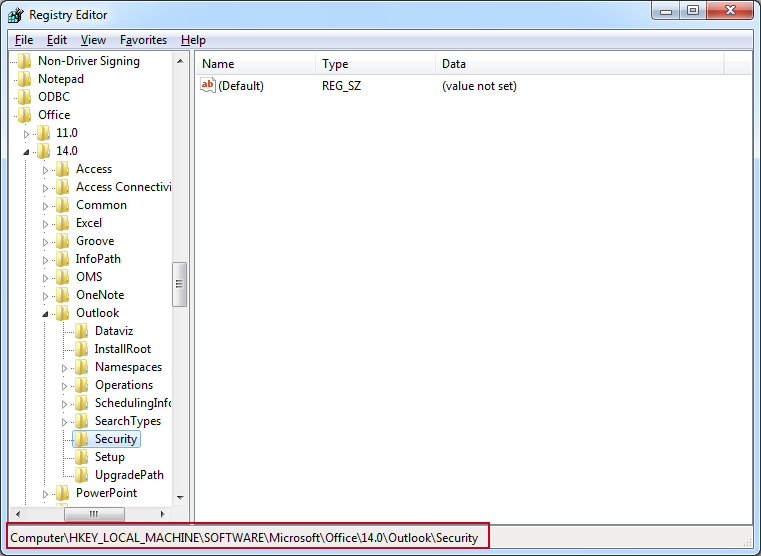 4. If the key is missing, create new by right-clicking and choosing "New">>"Key".
5. Right-click Security then, go for DWORD value via New.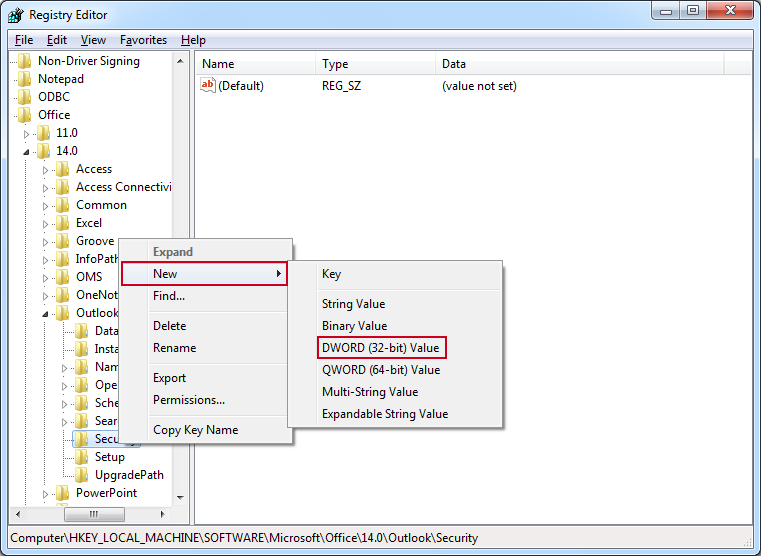 6. EnterDisableSafeMode and press 'Enter'.
7. Right-click DisableSafeMode, and choose 'Modify' option.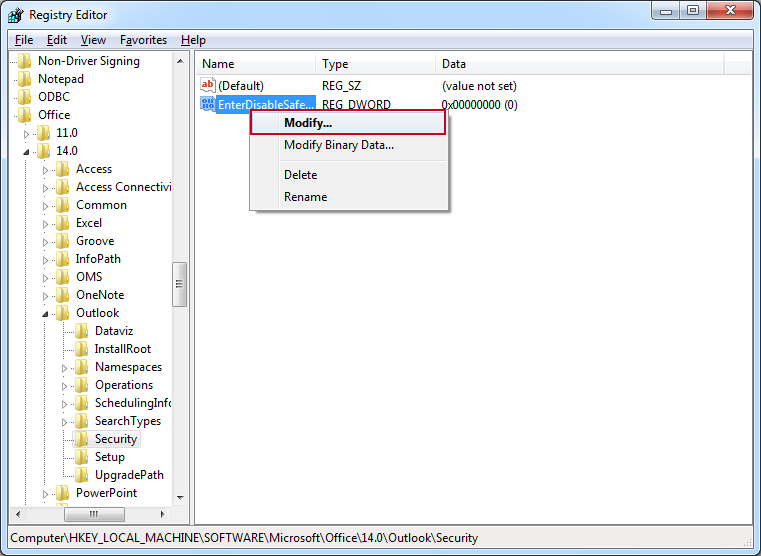 8. In Value data box, enter 1, and click 'OK'.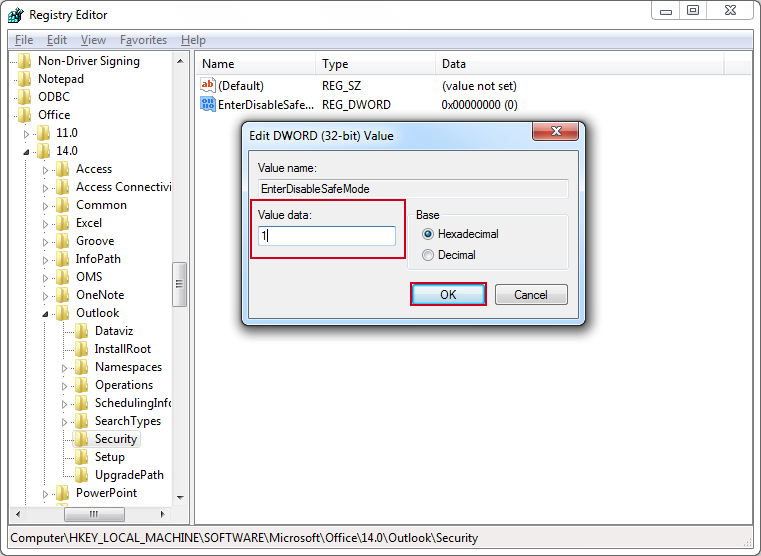 9. Reboot system or restart Outlook.
Both for 64 bit and 32 bit the DisableSafeMode value entered is 1.
Conclusion
By following the above procedure, you can get rid of the trouble of Outlook opening in Safe mode.