Converter
Best MBOX to PST Converter to Export Emails to Microsoft Outlook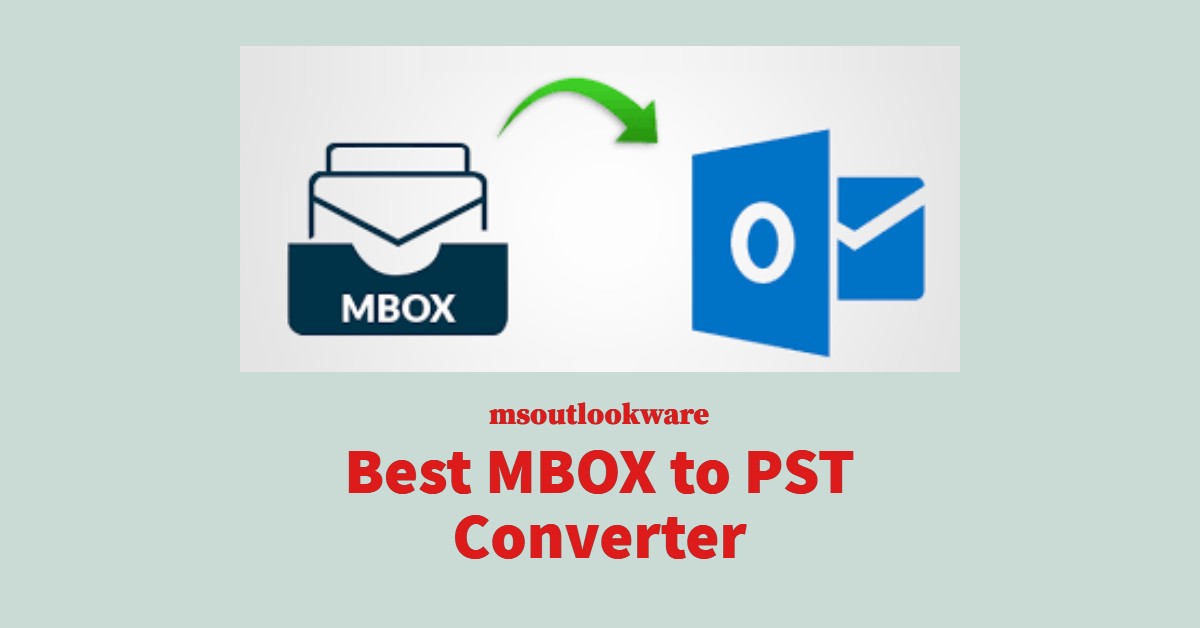 Admin
| Modified: 2021-10-27T18:46:53+05:30
We all know that in terms of email conversion, there is no manual method that can match the efficiency and performance of MBOX to PST conversion applications. However, it still comes down to which tool works best. Here we will learn about one of these solutions, which has proven its worth over and over again.
The need to export emails from MBOX to MS Outlook can be sudden or planned. It all depends on the needs and circumstances of the user. But for whatever reason, nobody wants to lose important data during the conversion process. But is it really in your hands? Yes. All you need is to study the method to export MBOX files to Outlook. What a user thinks is the best solution may completely fail in your case. Regardless of manual methods, if professional solutions aren't adequate, they may even bite you.
The effectiveness and capabilities of any solution are directly related to its reliability and performance in the conversion process. While there are many tools to be found, not all tools are the same in terms of flexibility and accuracy. In this article, we will introduce SysTools MBOX to PST Converter. It has the necessary capabilities and effectiveness to be known as the best solution to convert MBOX to PST file format.
Introduction and complications of MBOX and PST file formats
MBOX is a format used primarily for archiving inbox data (such as emails and attachments). It is not limited to a single operating system and is widely used by many applications across all operating systems. Some popular email clients that use MBOX to save emails are Mozilla Thunderbird, Apple Mail, Entourage, Eudora, Opera Mail, Spicebird, Seamonkey, The Bat, etc. Some webmail services like Gmail also offer users the option to download emails in MBOX format.
PST is the MS Outlook file format. No other application uses it for email archiving or other activities. Unlike MBOX, the PST file format can store multiple items, such as emails, contacts, calendars, tasks, and so on.
When users need to access MBOX files in Outlook, conversion to PST becomes a basic requirement. But as these two formats are suitable for different frameworks, there is no manual method to export MBOX files directly to PST.
How to convert MBOX to Outlook PST file
Just use MBOX to PST conversion solution to convert multiple MBOX files to Outlook PST format. All you need to do is add the MBOX file to the tool, set the target format, and easily convert it to PST format.
A variety of functions are built into the tool's interface to provide an error-free conversion experience. It ensures that no attributes are lost during this process and keeps the folder structure of the MBOX file intact. Apart from PST, this tool also supports converting MBOX files to EML, MSG, NSF, and HTML file formats.
Detailed steps to export emails from MBOX to Outlook
Launch MBOX to PST Converter on any Windows system.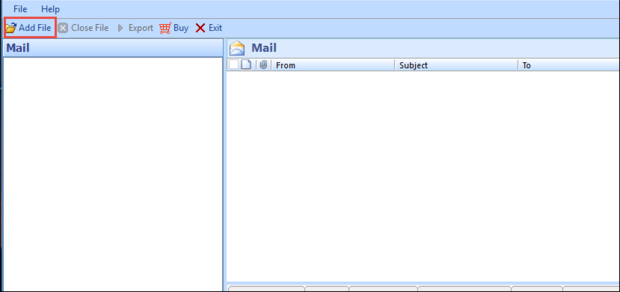 Click on the "Add File" option and select "MBOX File" from the displayed list. Now, browse one or more MBOX files from the system.
Or, if you want to get the entire Thunderbird database automatically, you can select "Thunderbird" and continue with the "Configure default profile" option.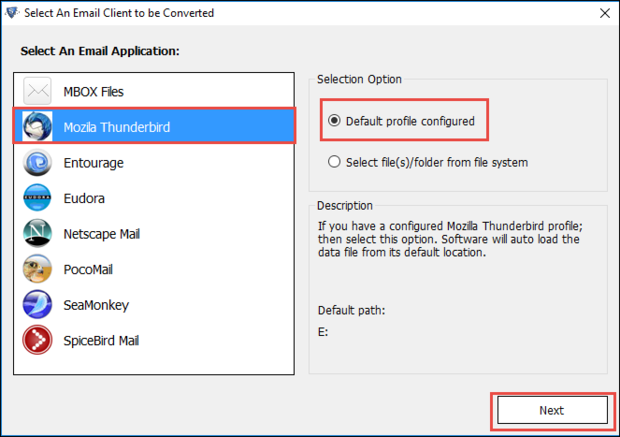 After adding the files, the tool will scan and display all MBOX emails in its interface.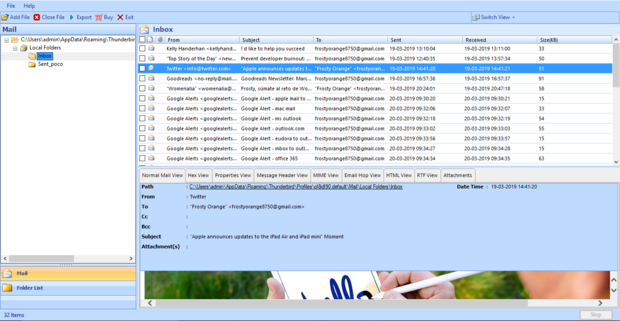 Click the "Export" button on the top menu to continue. In the next window, choose from multiple options, such as "Create a single PST", "Export all selected folders", etc.
Select "PST" as the conversion format, then click the "Export" button to start the process.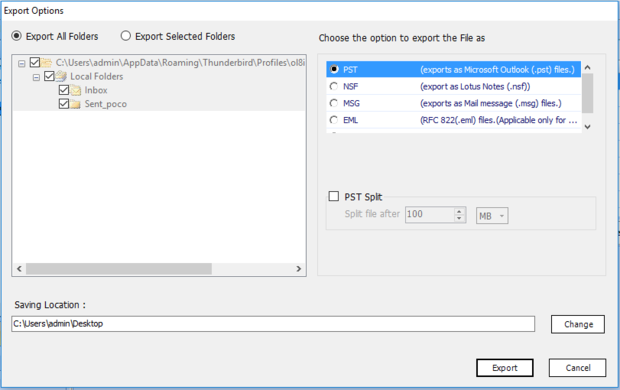 Once the MBOX files have been converted to PST format, you can easily import them into Outlook using the built-in import/export options.
Scenarios in which we require MBOX to PST converter
When the user switches from the MBOX mail client to Outlook.
Users who have old orphaned MBOX files that need to be viewed in Outlook.
When users download MBOX files from Gmail, webmail server, and other services, and need to open these MBOX files in the Outlook application.
User has installed Thunderbird, Eudora, etc. on the system and wants to convert the data without locating the MBOX file.
If the source of MBOX files is Mac or Linux and users need to access them on the Windows Outlook platform.
Benefits of Using This Tool over Others
Conversion without MS Outlook installed / unnecessary.
When it is necessary to export large MBOX files in PST format.
Avoid any data loss and preserve email attributes.
In the case of batch conversion and MBOX batch.
Wrap it Up!
We understand the importance of email and how annoying it is to spend hours on an incompetent email conversion solution. Especially if the final result is neither accurate nor lossless. Conversion of MBOX to PST is not excluded. This is why we have launched a proven product that not only can export emails from MBOX to Outlook PST format, but can also do it without altering the attributes of the emails. Any user who wants to convert multiple MBOX files to PST should try it out and see how easy the process becomes when using the right application.